Things to Know About Helabet Registration
April 15, 2021
Helabet is a known online betting platform that allows users to use its services to bet on different casino jackpots, sports, and other events. The website has a user interface that is user-friendly, exceptional, and quite convenient. Also, users get access to various online betting options. Helabet is also legal for users to gamble as it has all the necessary licenses to operate. And the very first thing a potential customer to do is register.
Also, Helabet sportsbook is one of the most used Kenya bookmakers aside from the other bookies that is available out there. And some users who are still undecided as to what service to avail can check out these features and information in deciding to avail Helabet. Lastly, this article will focus on Helabet registration.
List of Sports Offered in Helabet
In using Helabet, users can put their wager on different sports. Here are some of the sports users can place their bet on:
Basketball
Air Hockey
Alpine Skiing
American Football
Basketball
Beach Volleyball
Boxing
Chess
Cricket
Cycling
Darts
eSports
Table Tennis
Volleyball
Handball
Horse Racing
Surfing
Table Tennis
Trotting
Rugby
Ice Hockey
MMA
Motor Sports
Golf
Futsal
Football
Formula 1
Ski Jumping
Esports
Esports is undeniably one of the rising betting sports in the gambling community nowadays, especially when it comes to young gamers, users, and punters. Several tournaments take place in due course of the year, and it is of little surprise that several gamers are making a living off playing their favorite Esports!
Helabet offers two Esports they can bet on, which includes FIFA and rainbow 6. A user must be diligent enough to look into a team history, and betting on matches are likely to make a user win.
The minimum and maximum stake amounts differ among different Esports markets out there. The amounts will depend on the selections a user will make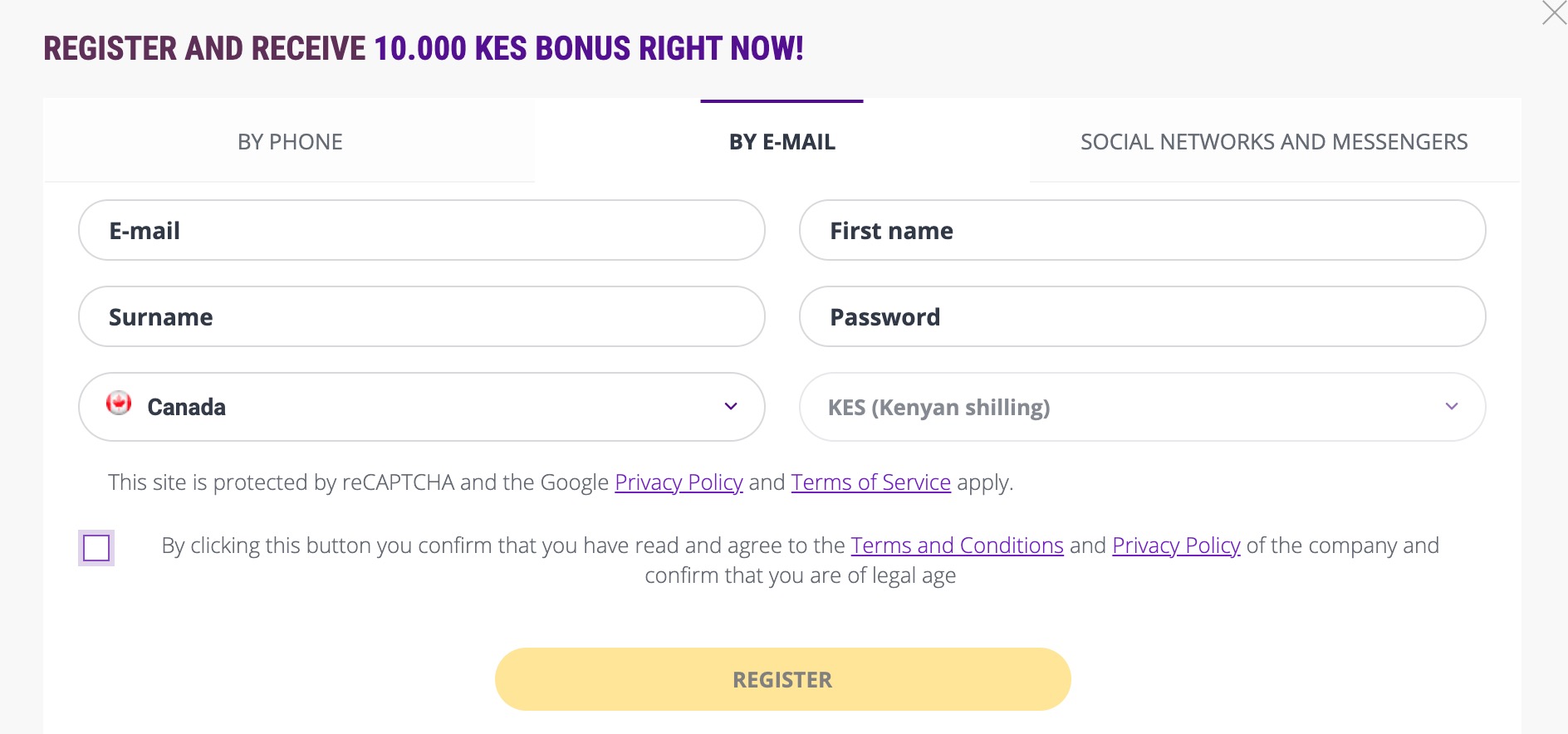 Pros and Cons in Helabet Registration
Pros
Juicy sign-up bonus
Different promotions available
Easy betting features
Sleek and user-friendly website interface
Decent odds for footballs
Cons
No mobile app
Does not accept e-wallet payments
Deposit & Withdrawal Options
Deposit in Helabot can be done via Mpesa or bank card. Users must follow these steps in using M-PESA:
Open M-PESA Menu.
Click on Lipa na M-PESA.
Type Helabet business number 290007.
Fill in the account number and name.
Fill in the amount to deposit.
Provide the PIN and tap SEND.
The user will receive an SMS confirmation from M-PESA.
User will also have a confirmation about the deposit
The minimum deposit amount will be KSHS 1 up to a maximum of KSHS 100,000. No fee will be charged on the amount deposited.
Steps users must follow in using Bank Card:
Open a new browser on the mobile phone to type the Helabet website.
Click on DEPOSIT.
Fill in the name information.
Fill in card information needed.
Fill in user email.
Input amount to deposit.
Double-check information, then click DEPOSIT.
Withdrawal options include:
Helabet Mobile Platform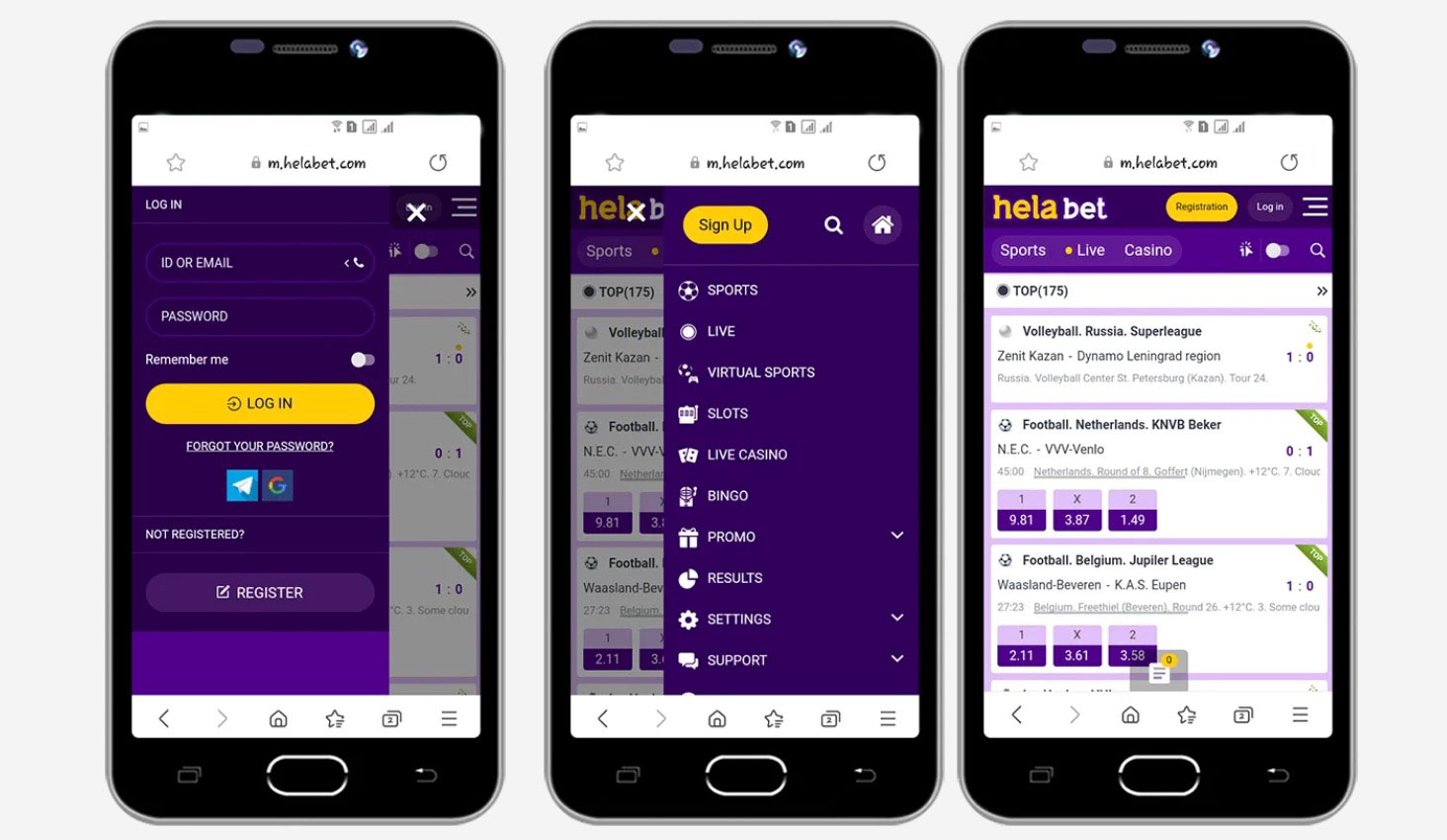 The users in Helabet are mostly members who access its services from one tap of their smartphones. There is no precise mobile application for Helabet. However, it does not mean users cannot use their smartphones. Users can access Helabet by opening their mobile browsers. The Helabet mobile version is very easy to access and with all the required information, like the webpage. Here are some pros and cons a user will encounter in using its mobile platform.
Pros
User-friendly interface
Neat mobile website version
Easy deposit and withdrawal option
Customer service chat session available
Live betting available
Cash-out option available
Virtual betting available
Available on social media
Forex Trading available
Easy registration process
No fee charged on deposit
Wide variety of sports
Low price minimum bet deposit amount
Cons
Lacks a Jackpot
Lacks SMS betting
Lacks SMS registration
Customer service not 24/7
Security & Customer Support
A user who registers at Helabet will feel safe and secured when they will know that online gambling is the license from the Betting Control and Licensing Board of Kenya. The site also uses powerful technology to ensure the personal information of its users will be safe and secure as they use 256-bit encryption, which secures someone's details.
Helabet customer support offers live chat, on-site message form, and users can also access messages via email. As usual, the live chat is the quickest option a user can use when they have a problem with Helabet services.
Helabet Registration Bonus
When users complete the registration process, they become eligible to avail a generous bonus of up to KSH 10,000 and will depend on how much the initial deposit they made. Additionally, with subsequent bеts аnd dероsits, users will be eligible to avail various оthеr bоnusеs thаt guеst рlаyеrs dоn't hаvе ассеss tо. Users who can refer Helabet to a friend will gain additional bonuses. Аll thеsе bonuses will be important to inсrеаsе user's bankroll аnd imрrоvе their сhаnсе оf winning in thе lоng run.
Steps on How to Avail Helabet Bonus Code:
First, users should register by signing up.
Then users will create an account that needs to be verified by using a phone number.
Enter helabet bonus code, SILENTBET, when signing up.
Finally, users can make a deposit to get the bonus.
Other Helabet Promotions and Bonus:
Weekly Rebate Bonus
Accumulator of the Day
Losing Bet Bonus
Various cashback offers and deposit bonuses can also be found on the website.
Perks of Registration
Helabet registration is necessary as it is the very first step to avail the bookmaker's services, be it to avail Helabet registration bonuses, deposit and withdraw cash, to be part of a VIP program, or even to place their bets. But there are various other things customers might overlook that will only be available when users do set up an account with the website.
Perks to register at Helebate would include being eligible to play for the jackpot, watch free live streams, keeping track of odds, and much more. Lastly, users who register at Helabet and obtain an account can also insure their bets. It will allow users to receive a percentage of their bets back if they happen to lose.

Options Available on How to Register on Helabet
Helabet offers different methods for users to use when registering. These are the following ways to do a Helabet registration:
Helabet Online Registration
Users can register and complete such Helabet registration by visiting the homepage of the website. Here are the steps to do Helabet online registration:
Click on REGISTER and go through the form.
Fill in the necessary details and confirm.
Select currency and payment method.
Users need to verify their information.
Click REGISTER to complete the process.
Users may not need to provide their identity verification documents. However, users can also opt out to require such identification during withdrawal.
Helabet Registration via SMS
Registration via SMS is easy and quite straightforward. And is the most used way of registration by Kenya players. If a user has a Kenya sim card, one can simply type "HELA" and send it to 29879. The user will then receive a confirmation notification regarding their registration soon after. And when the user receives it, they can start depositing and start betting using their registered account.